Beautiful, modern motorized shades.
Design the perfect experience of sunlight and privacy for your home.
Quick and easy
self-installation
Proudly made
by American workers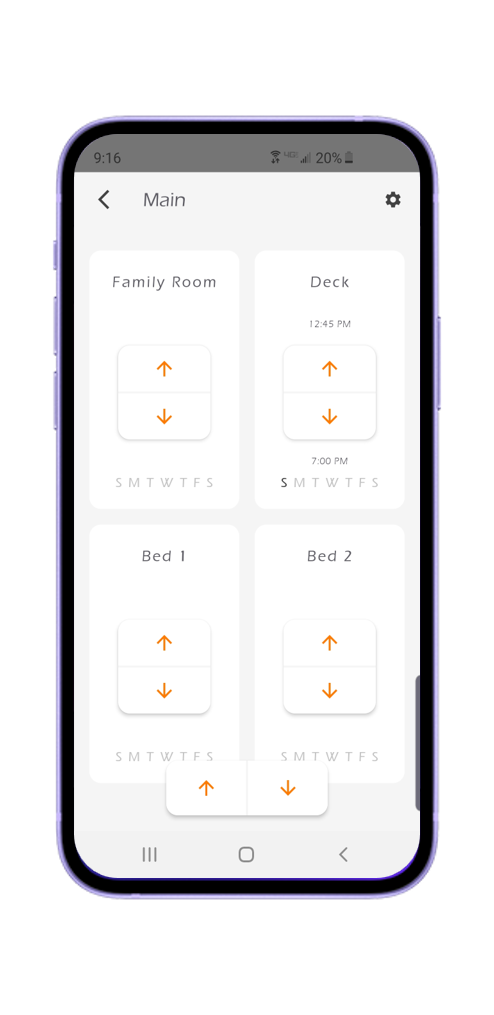 Ready for your home,
no matter your style.
Leviosa Shades are perfectly balanced between aesthetics and function, housing discrete mechanisms with a wide range of colors and styles to choose from. Whether you've long since considered modernizing your home, or are just getting started, our shades will integrate seamlessly.
Why Leviosa Shades?
Amazing company, amazing customer service, amazing shades
With 20-foot ceilings and the sun beating in, I definitely needed motorized shades. After many hours of research, I went with Leviosa. From getting samples, to the team helping me with figuring out what I needed regarding sunblock, to the order process and delivery, everything was flawless. Integration with Alexa and Smart Home works fantastic. The team at Leviosa went above and beyond I am very happy with my purchase and would not hesitate to buy from Leviosa again.
Loving my shades thanks to an amazing team at Leviosa
Just finished installing motorized shades throughout our entire new townhome, and after lots of planning and working with the team at Leviosa - they came out great. Some pretty large windows, strange angles and figuring out the best way to hide them in pockets in the ceiling (during remodel) - they came out perfect. We would not change a thing - came in way under budget (about the only thing that did). Would absolutely recommend Leviosa product and their amazing team!!!!